IN THE WORLD OF NEX MACHINA
Humans have become so dependent on technology that they cannot avert their eyes from portable devices anymore. Around them, machines have reached consciousness and surpassed human intelligence tenfold. No reasons to be servants now – robots are clearly the superior lifeforms. And to make their point, they start eradicating all human life…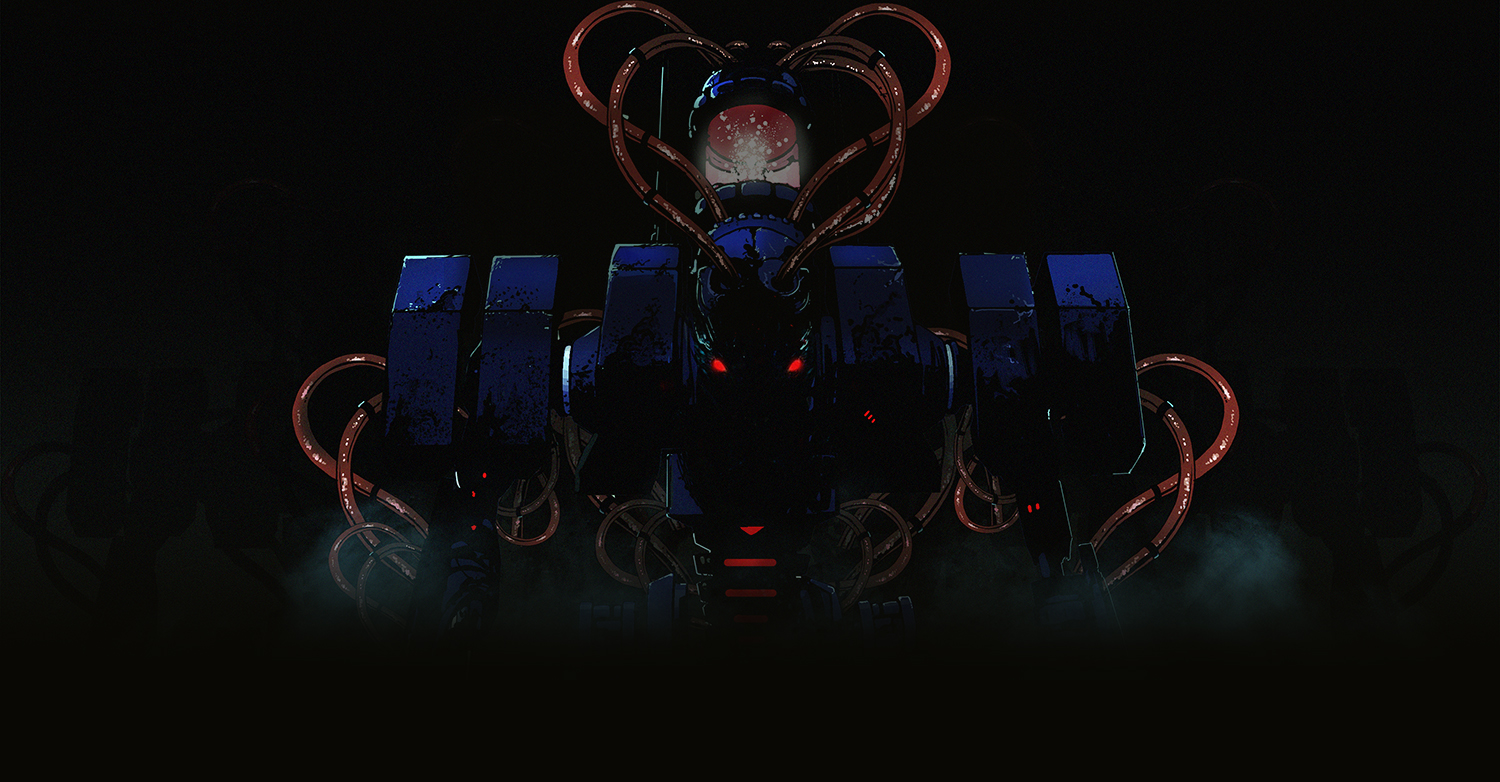 GAMEPLAY
Can you survive the mechanical onslaught of hundreds of evil robots trying to obliterate any threat? Can you stop them from harvesting oblivious humans? In the vein of cult classics such Resogun and Robotron, Nex Machina is the ultimate top-down voxel shooter where everything can be blown up to pieces. Enter "the zone", become one with the game and pull off the most incredible feats. Packed with opportunities to create your own playstyle, face tough challenges and engage in a ruthlessly competitive environment, Nex Machina is what arcade games deserve to be in the 21th century.
SEE THE DOCUMENTARy
The Name of the Game is a feature-length documentary about the team up between the legendary arcade game designer, Eugene Jarvis, and the Finnish game developer, Housemarque. During their transatlantic quest for the ultimate gaming experience, the newcomers learn a thing or two from the master of pixel explosions, and vice versa. The camera crew follows the key people making the video game all the way from the initial brainstorm meetings to the release of the game. The audience will be taken on an unpredictable and plain crazy adventure of bringing the old school vision to a modern day era.
You can now get The Name of the Game from iTunes, VUDU, Microsoft movies and TV, Amazon, Vimeo and Steam.
MEDIA PACKAGE
All the official Nex Machina assets in one handy Drop Box file